Who We Are...
Jersey Blanket was founded by hockey dad and coach Jason Ricart on the philosophy of turning sentimental sports jerseys into cherished keepsake blankets with a bespoke customizable experience. 
His journey began when he felt nostalgic about his son's  jerseys that were collected over the years. Determined to find a meaningful way to repurpose these jerseys, he embarked on a search for options and stumbled upon a way to give him complete control of the design of his blanket. He developed The Jersey Blanket Customizer, a completely digital experience for a customer to simply ship their jerseys and have control over the layout and design of their jersey blanket. 
Jersey Blanket is committed to providing exceptional customer service and delivering high-quality, truly personalized jersey blankets that preserve cherished memories for years to come.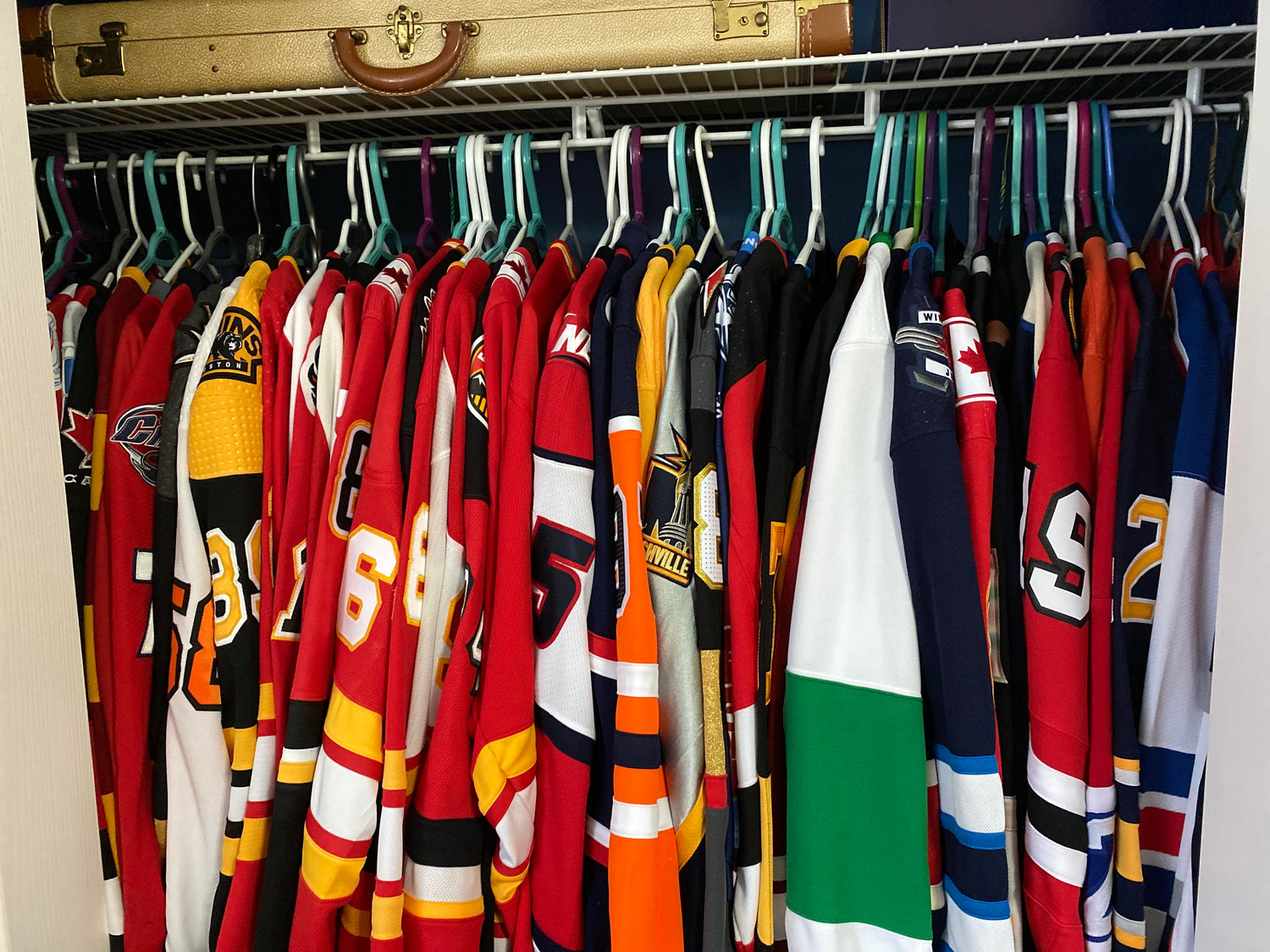 No one does it like Jersey Blanket!
We know how important your Jerseys are to you, we've felt the same way! That's why we're here! Trust your Jerseys to Jersey Blanket and preserve all the years of hard work and dedication with your brand new premium JB blanket! While enjoying your premium Jersey blanket, you'll know that you've also given back to the community, environment, and others!
Individually Hand Made - Every Jersey Blanket is unique and handmade by a professional Jersey Blanket seamstress team just for you!
4 layer construction - Unique to Jersey Blanket, each blanket consists of a handmade blanket top, custom interfacing, soft & thick batting, all with custom backing of your choice!
Be Your Own Creator with the Jersey Blanket Customizer (demo).
Machine quilting for ultimate durability!
Washer and dryer safe!